I discovered something interesting regarding the TFT pump in the Workshop Manual today.



 

This transmission has one simple planetary gear set. The planetary gear set is used to match the vehicle speed to the desired engine speed for maximum efficiency.


The ring gear is connected to the transmission final drive though the middle gear on the transfer shaft. The ring gear rotates when the vehicle is moving.


The planetary carrier is splined to the transmission input shaft and is connected to the engine. The carrier rotates with the engine crankshaft. The planetary carrier is also used to drive the hydraulic fluid pump.


The sun gear is splined to the generator/starter.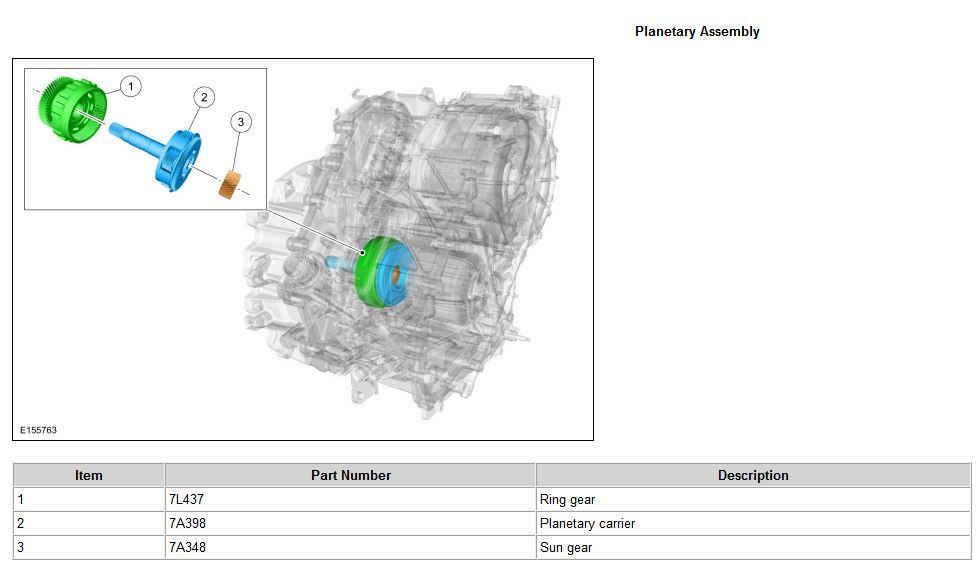 Edited by hybridbear, 16 August 2015 - 04:40 PM.