My 2015 FFH has 4500 miles on it so of course doesn't need any oil added. But I thought I should at least know what I'm doing if it ever should need oil. I read one long thread here about adding oil. My comments and questions are...
- According to the manual, the MAX mark is the upper hole in the dipstick, not the top of the cross marks as stated in that thread.
- The manual says "If the level is at the MIN mark (the lower hole), add oil immediately." "Do not add oil further than the MAX mark. Oil levels above the MAX mark may cause engine damage."
- The manual doesn't say how much oil it takes to go from the MIN mark to the MAX mark. I assume ti's not less that a quart since oil comes in quarts.
- What would you do if you checked your oil and it was a bit above the MIN mark? Would you add a quart?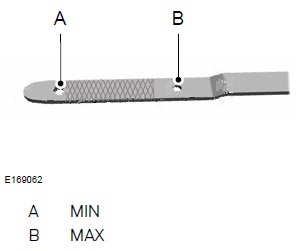 Edited by mwr, 06 February 2015 - 09:45 PM.