I would. And that's exactly the situation we found ourselves in this week. Let me explain...

The recent purchases reported online of leftover 2013 FFHs & FFEs along with 2013 C-Maxes made me curious as to how many 2013s are left new on dealer lots across the country. So I spent a few minutes searching on cars.com and saw that there are still quite a few around. I noticed that a lot of the leftover vehicles seem to be rather basic models, without a lot of the advanced driver assistance technologies. And quite a few of the Fusions have MFT & Nav without many other options. Then I happened upon a loaded Energi Titanium with all the advanced driver assistance options just like we had on the white FFH.

Out of curiosity I e-mailed the dealer to see how low they'd be willing to sell it. The prices on cars.com basically all showed just MSRP or only a very small discount. The dealer e-mailed me back and indicated that they were willing to knock about $15k off MSRP (about 33%).

I then wrote back to see what they'd give us in trade for our FFH. I decided before I wrote them that the only way we'd do anything is if they were willing to give us $1500 above KBB for the trade. I decided upon this price because it would allow us to get the Energi for free, the tax credit basically equals the difference. Their initial response was right at KBB trade-in value.

Before I continue, I want to give you a little background on the dealer. They're a dealer in a small town in Wisconsin, about 4 hrs from Minneapolis. They're not near any big cities. They sell four brands at the one dealer building: Ford, Lincoln, Hyundai & Volkswagen. I had learned at a MNPEVOC (Minnesota Plug-in Vehicles Owners Circle) meeting that you can often find the best deals on plug-ins and battery electrics at small town dealers in the country that get sent a car that they don't know how to sell. A number of the Focus Electric owners in the group got their cars from dealers in rural MN or WI, same story for a few Energi owners in the group. Some of the Nissan Leaf owners also said that they found the best deals by getting a Leaf from a rural dealer rather than from one in the Twin Cities. A Mitsubishi iMiev owner did the same thing. Considering that this dealer has 70 trucks out of 100 new Fords on their lot I figured that they fit the same profile.

On Tuesday I told the salesman that they'd have to do better on the trade difference to make it work. He spoke to the used car manager (also the finance manager who did our paperwork today, very small dealer) and offered another $1000 for the white FFH. I asked if I could discuss it with my wife and call him back Wednesday. After we agreed Tuesday night that we'd do it only of they'd give us another $500, I called the salesman and told him that on Wednesday morning. He said he'd ask and e-mail me. Less than 5 minutes later he e-mailed me and said they'd do it.

Today we drove about 4 hours (220 miles) each way to Wisconsin and picked up the Energi Titanium. After the tax credit we will have paid less than $500 for the new Energi Titanium. And about $30 in gas total to drive 440 miles today.

It was really incredible!! And I encourage anyone who's looking for a new FFH to consider one of the leftover 2013s because you can probably find a dealer who's desperate to get the car off their lot.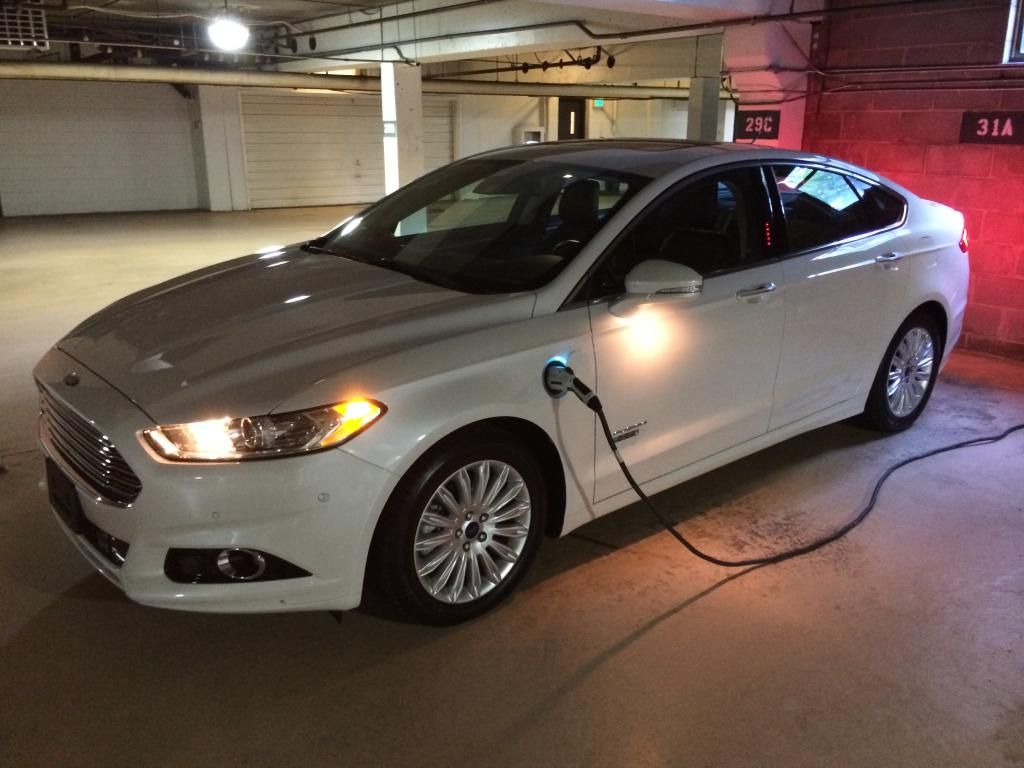 Edited by hybridbear, 06 September 2014 - 07:39 PM.